We got a seeds catalogue in the mail and I've been reading it at the kitchen table at just about every meal this week. All the pictures of beautiful flowers and fresh vegetables make me wish I wasn't stuck in Ottawa... where everything is covered in cold layers of death - a.k.a. snow. I couldn't help but go searching for anything to do with pansies and violas because I just love how cute they are, not to mention that they are edible flowers so what more could you ask for. So I'm devoting this post to them :)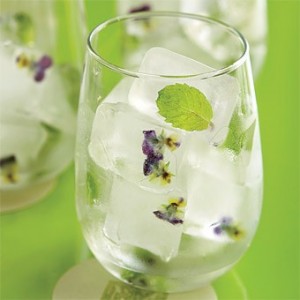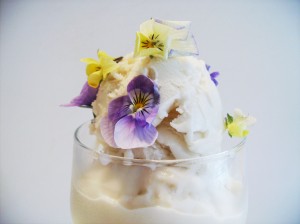 I found these desserts on
Exploits of a Vegan Wannabe
and I love them. Can't say I'd eat the ones in the ice cream but I'd definitely make the ice cubes.
StoneGable
made these sweet pansy shortbread cookies. The cookies themselves are simple enough, then you just press an eggwashed flower on, sprinkle with sugar and bake for 5 minutes. I love it.
I've seen lots of cupcakes with pansies on top but these ones from
Joanne Casey
are my favorite. The flowers are a beautiful color. If I can find some organic pansies or violas somewhere I will definitely try a few of these ideas for Valentine's day.
And here are some beautiful pansies and violas that I couldn't help wanting to post :)
Source:
HGTV
Source:
VintageRoseBrocante
Source:
LadyLimoges
Source:
BeautyInEverything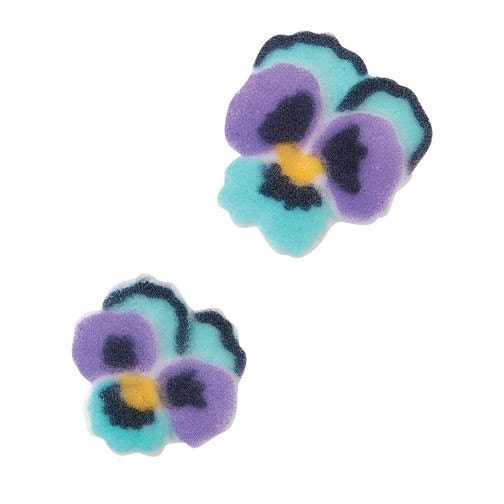 Oh! And I forgot about these pansy sugar decorations I found at
BakersBlingShop
on Etsy. I want to buy them but there are so many things I want from the shop that I haven't had time to decide which to get yet haha.