Back in December I discovered needle felting. If you needle felt you know it's really easy to pick up on and can also be really painful! But I love it. I went on Etsy and bought needles, a foam pad, and all kinds of roving wool colours and started making Christmas ornaments for people. It's great, much easier than most hobbies because you just take your felting needle and go at it and get better as you go, of course there are techniques but you can teach yourself basically. If you want to learn faster there are lots of tutorials on Youtube for free. And if you don't want to needle felt you can always buy other people's creations from Etsy. So I put together a few adorable creations and creatures for Valentine's day. I hope you like them!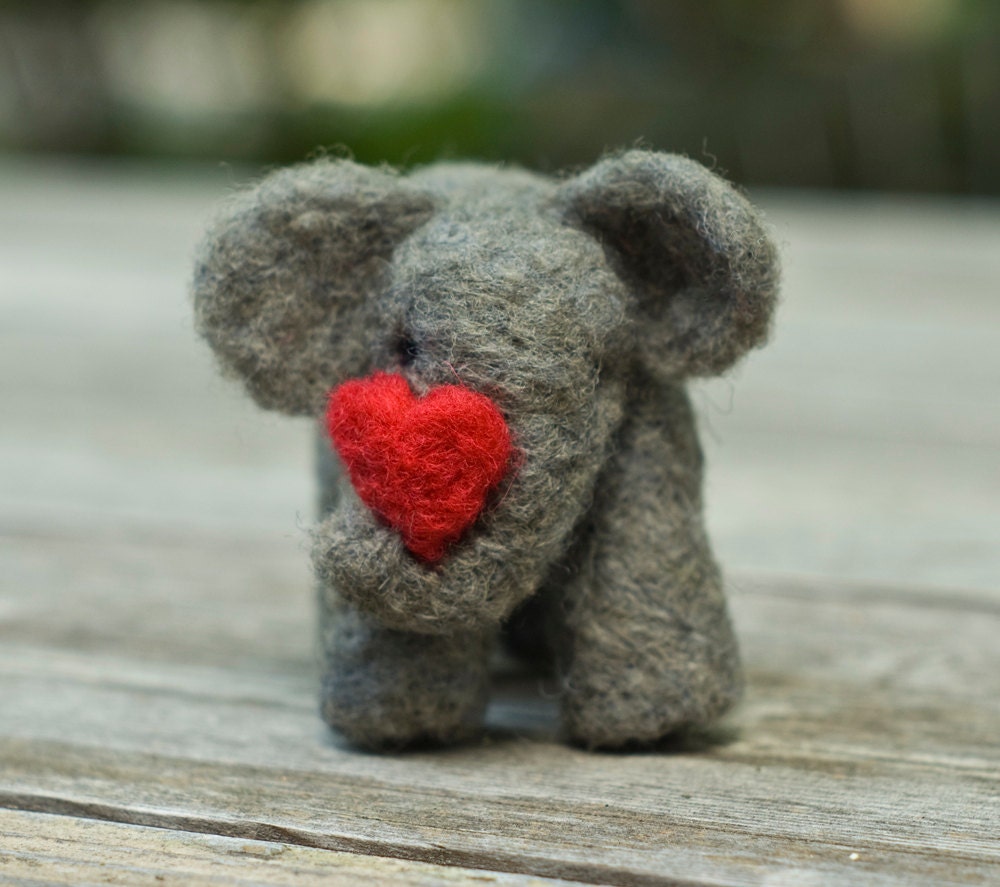 Scratchcraft
on Etsy made this adorable elephant. I can't get over how cute he is. I will definitely have to make one!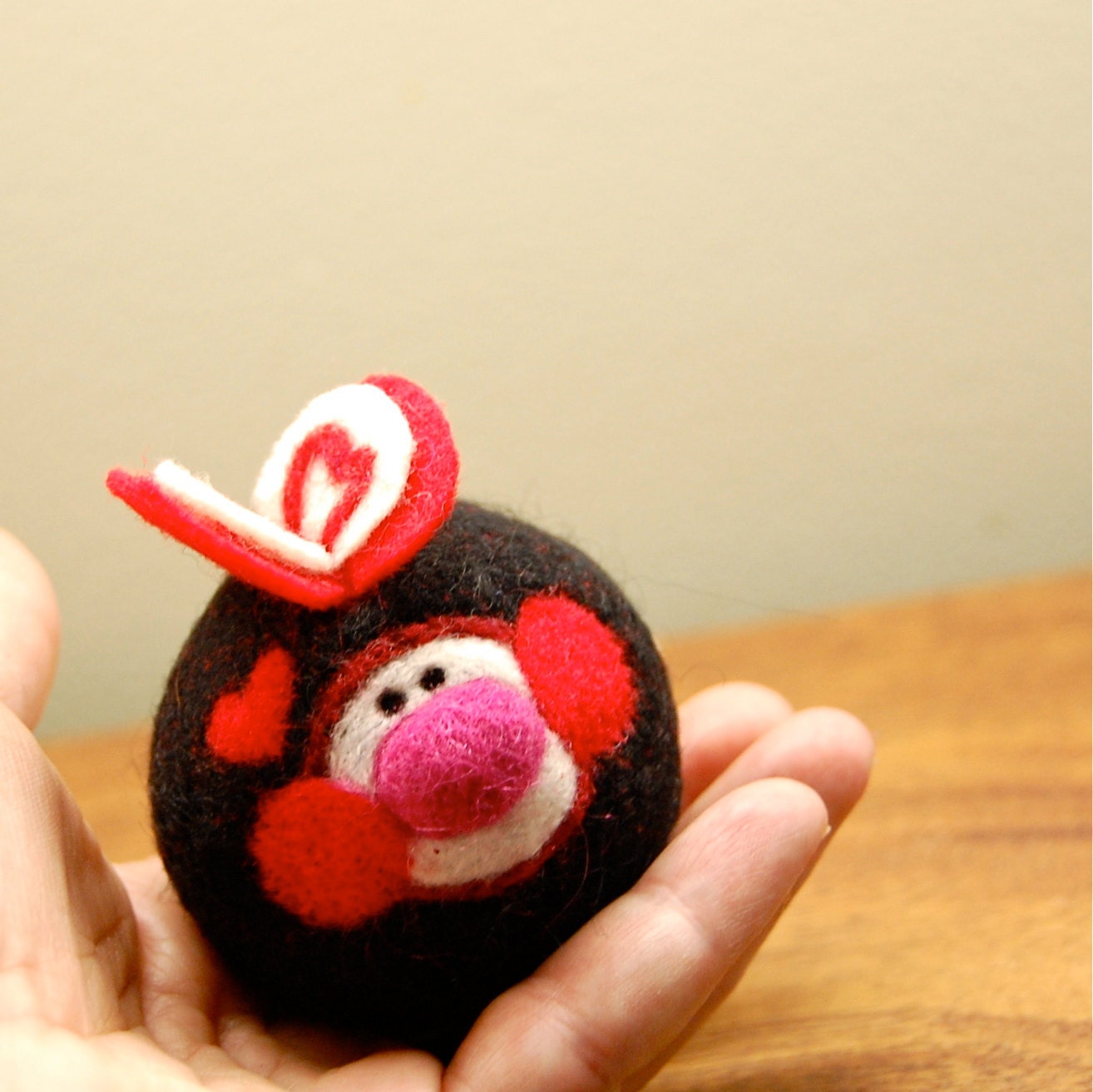 This little love bug was made by
Asherjasper
. It's also a rattle :)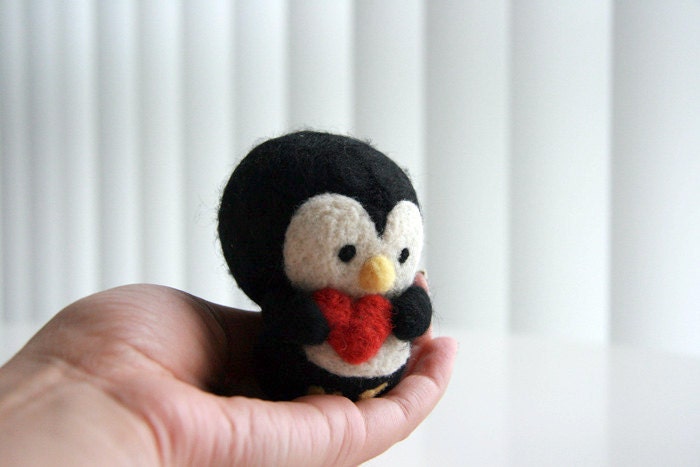 I have seen many cute needle felted penguins but I think this one by
MiloandBen
tops them all... look at himmm awwwh..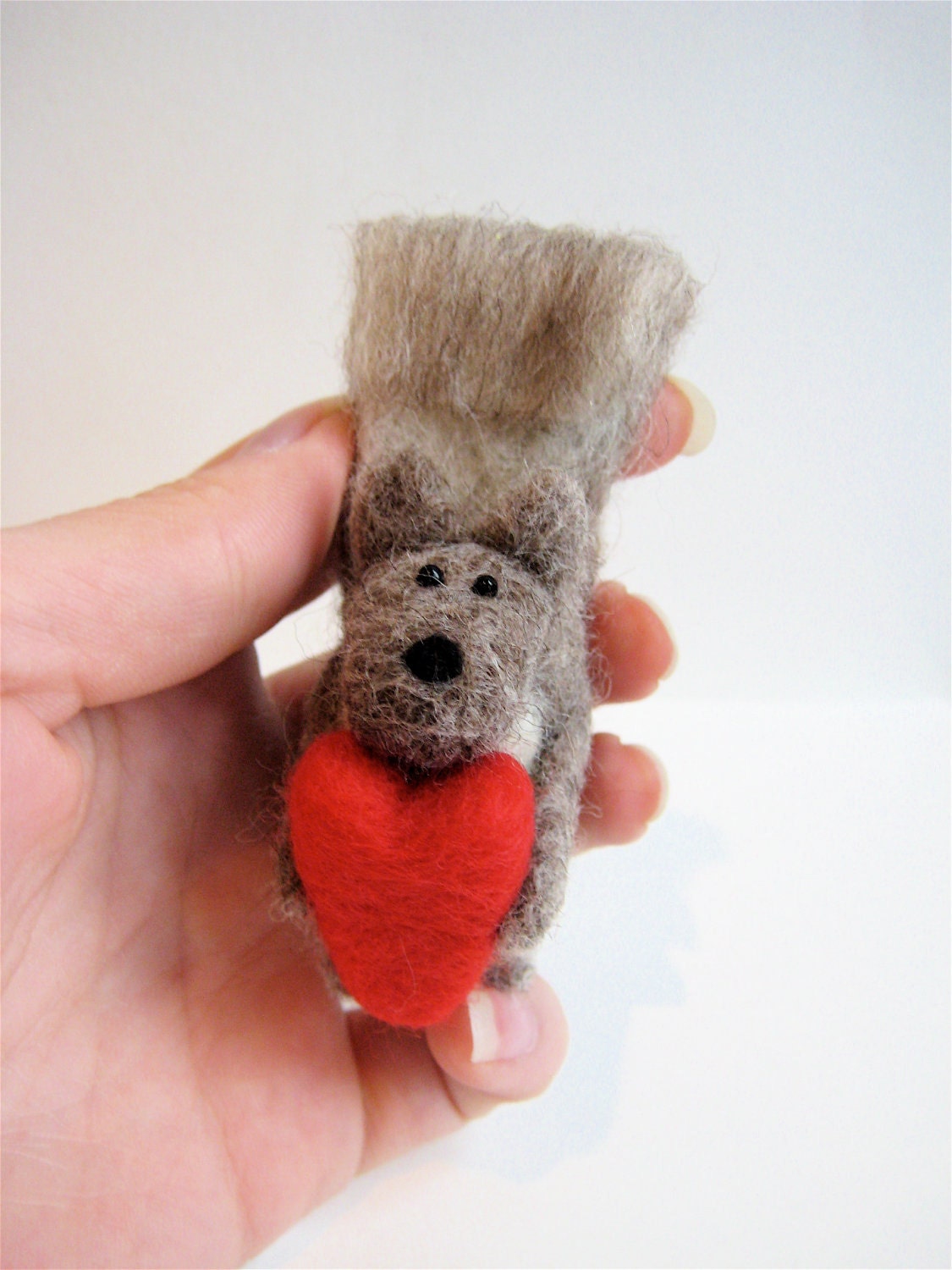 PhDstressrelief
made this sweet little squirrel holding a heart. These would make such sweet gifts.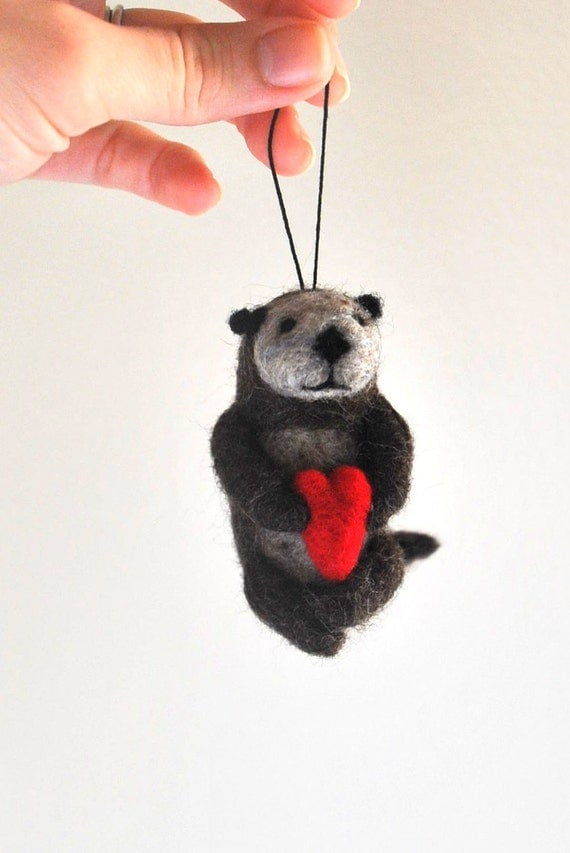 I love this little love otter made by
AdoraWools
. And you can hang it too! :)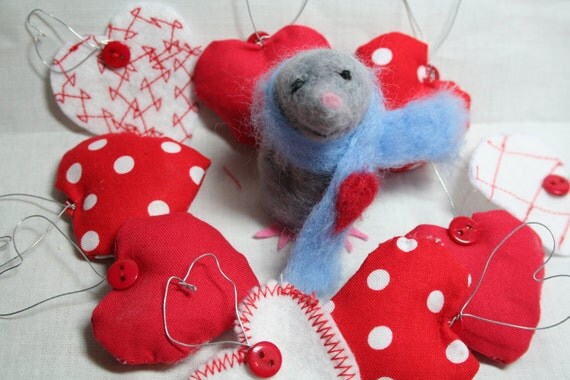 Hehe, I have never seen a needle felted mole before so this guy from
clairsmoker
really got me... I'm gonna be making moles for every occasion now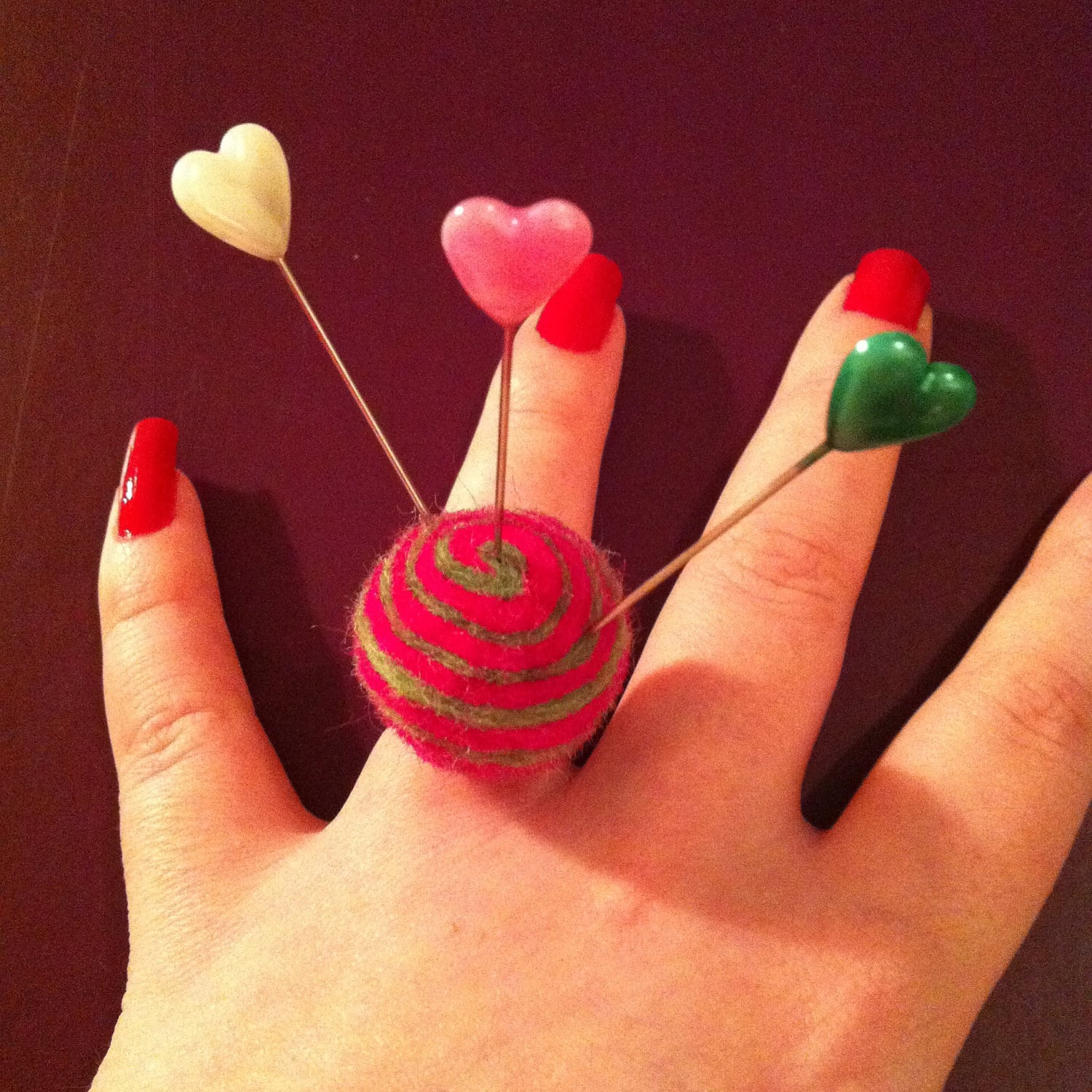 Isn't this pin cushion ring by
DarnedLovely
just ...lovely? I'll definitely try and make one, and I'll have to find me some of those heart shaped pins :)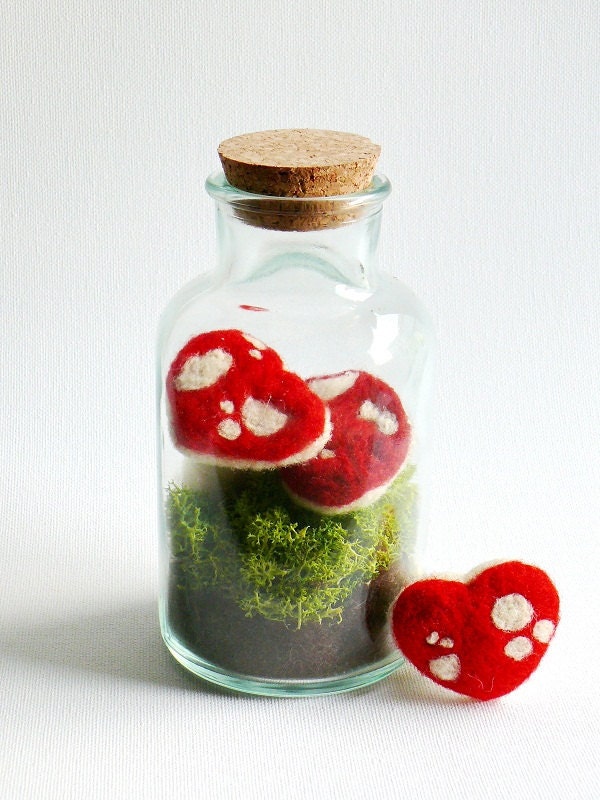 I love these heart shaped toad stools from
FforFelt
. How cute would those be on your window sill?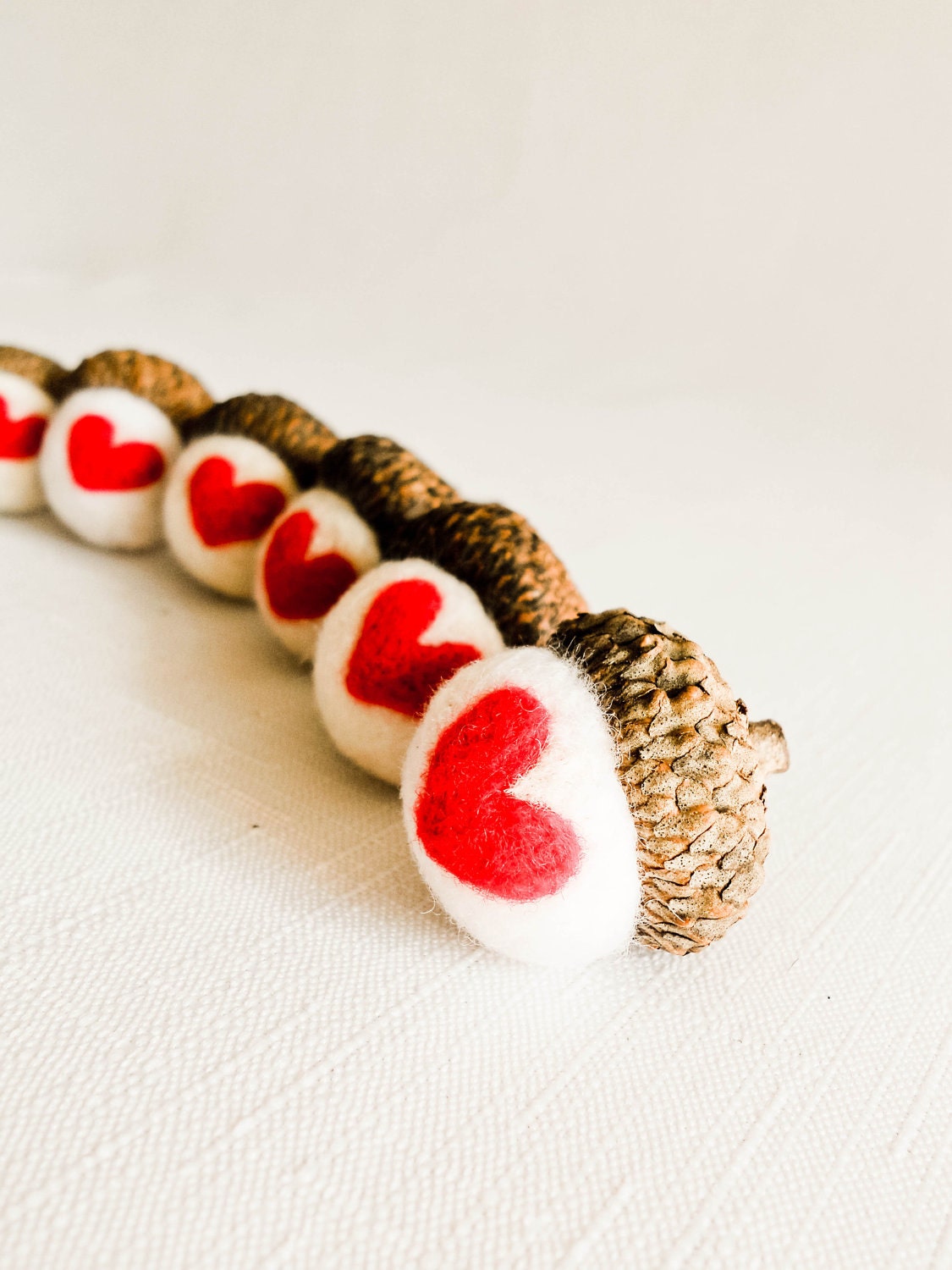 Annnd another cute little thing to put on your window sills or to string to gift tags or whatever you can think of.... these sweet little heart acorns from
handmadebybrynne
, though I can never seem to get acorns quite right.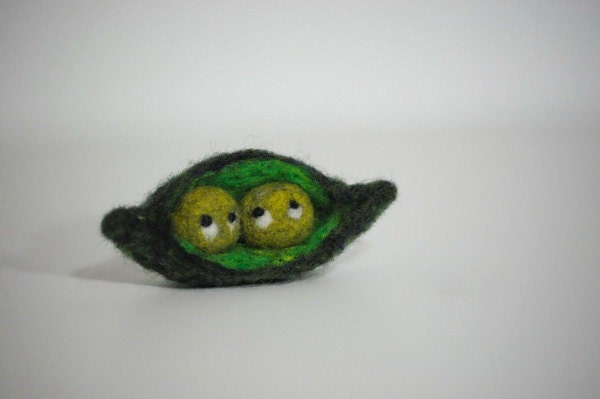 I left these peas in a pod from
Anniemator
for last because they aren't quite Valentine themed. But when I make these I'll give them some rosey cheeks and put a little heart in between them. I love peas in pods :)
I hope you try out needle felting, it really is great. And if you stab your finger it doesn't hurt for long, I promise! Have fun :)